Suriname (formerly Dutch Guyana, north of Brazil) offers a chance to catch a glimpse of the South American jungle to those, who don't want to cross the ITCZ to explore South America more thoroughly. It can be conveniently reached on a downwind passage from the Cape Verdes (only 1900 nm + help from the north-equatorial current and the Guyana current) or the Canaries. Suriname's one of the safest countries in South America, entry formalities aren't too complicated and the population's a friendly mix of Africans, Indians, Chinese, Dutch, Indonesians, etc. The capitol Paramaribo (located on the Suriname river) is a port of entry with good facilities (provisioning, semi-official laundry at the Eco ressort

, solar panels, inverters and batteries at Cormoran, etc.). From Paramaribo it's possible to arrange flights/trips to the rainforesty interior. Another popular anchorage is situated a few miles further up the river in the village of Domburg (friendly yachtie community).
The real attraction lies in the possibility to sail up rivers into the rainforest (80 % of the country are still forest). Navigation isn't too difficult, as only the estuaries are shallow and fast flowing, further up the rivers are deep and apart from overhanging branches there are usually no obstacles. We decided to sail up the wide, but shallow Commewijne River (conveniently located as it flows into the Suriname River not far from Paramaribo), then into the Cottica River (darker water, narrower, deeper) and then further on into the Perica River (a narrow, calm blackwater stream). We anchored in the Perica River for a week, and even though we were only about 40 nm up from the coast, we felt like in the middle of the jungle. We encountered groups of monkeys, a giant ant eater, otters, all kinds of colourful birds right next to the boat–an incredible experience!


The attached map shows the GPS track of Pitufa in the Suriname River, Commewijne River, Cottica River, and Perica River.
River charts are available at MAS (maritime authority Suriname) or with some luck from one of the friendly Dutch cruisers in Domburg (yachties, liveaboards and fishermen meet every evening at Rita's eethuis).
You can read about our experiences in the blog archive from January to February 2012.
Donate
If you find our guides useful you might want to buy us a drink when you meet us somewhere around in person or make a donation to our PayPal account.

Photo gallery


Suriname
In January 2012 we caught a glimpse of Amazonia. Suriname provides an easy and save access to the rivers of the rainforest.
(38 photos)
Published articles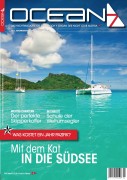 Birgit Hackl, Christian Feldbauer: Suriname — ein Tor zum Regenwald, OCEAN7 05 (September/October) 2012, p. 28–35. download PDF (in German only)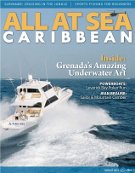 Birgit Hackl, Christian Feldbauer: Suriname — a path less traveled, All At Sea Caribbean, August 2012, p. 63–65. Free download from allatsea.net.