The European forecast model (ECMWF) quite often forecasts the opposite of the American model (GFS) for a week or so ahead, but sometimes even until the last day. Comparing we have found that the European model is often more accurate (at least for our area here). Today they agree for a change that something will hit Fiji on Tuesday–just where exactly and how strong remains to be seen:
ECMWF left, GFS on the right side.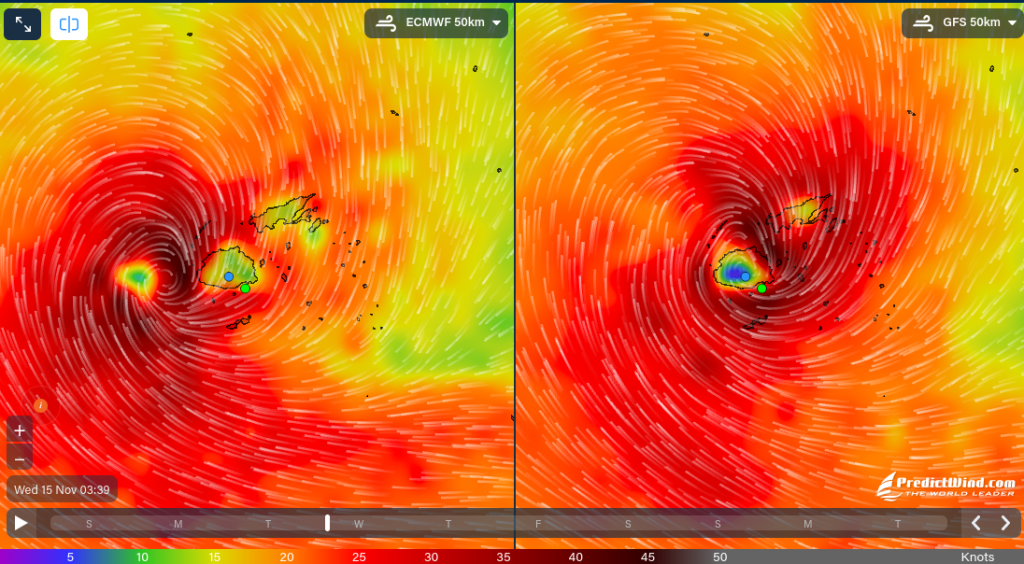 We're safely tugged in on a cyclone mooring in the sheltered bay of Lami located within the harbour of Suva and busy with indoor projects as the rain has already started (the Fiji met station has issued warnings for floods to come…). Today we're fixing our water tank: Pitufa's aluminium water tanks were leaking when we bought her, we fixed one of them with epoxy and simply put a rubber blade into the other one. This rubber has now chafed through on a corner, so we're trying to glue the hole–not easy in that tricky area.