Yesterday the big no-fishing zone between the villages of Yaroi and Lomati just north of Matuku's main pass was officially inaugurated by Chief Ratu Niu and the minister of Yaroi! Hopefully the ban on spearfishing and netfishing in the Tabu area will help the reefs of Matuku to regain a healthy eco-system and to guarantee sustainable fishing in the rest of the lagoon for the future!
The Tabu committee inspecting the material for the marker buoys. They were sponsored and fabricated by Tony and David Philp of Trade Winds Marine, thanks a lot!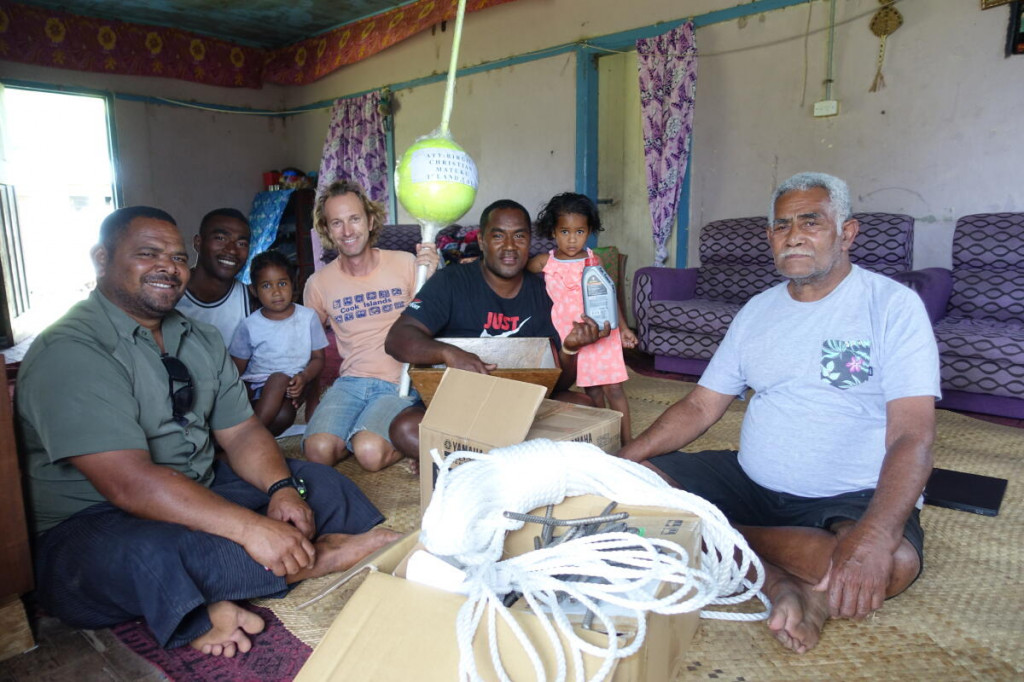 Roko Tuni made the cement weights for the buoys.


Last week we brought out the buoys marking the no-fishing zone with Tuni and Maikeli.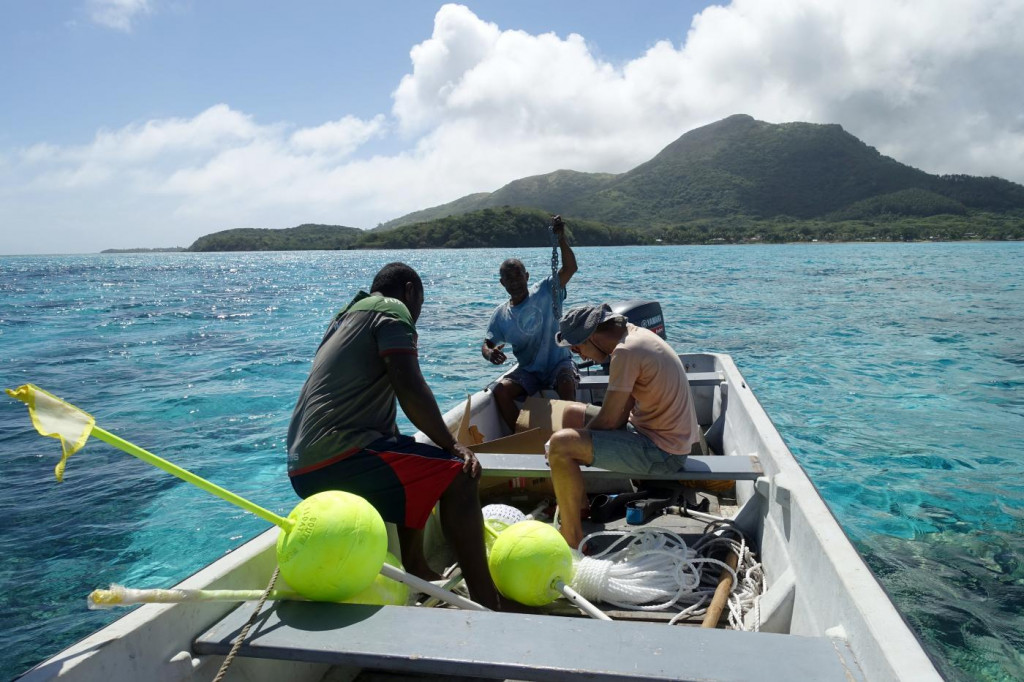 We visited the schools in Makadru and Yaroi village to raise awareness for sustainable use of resources.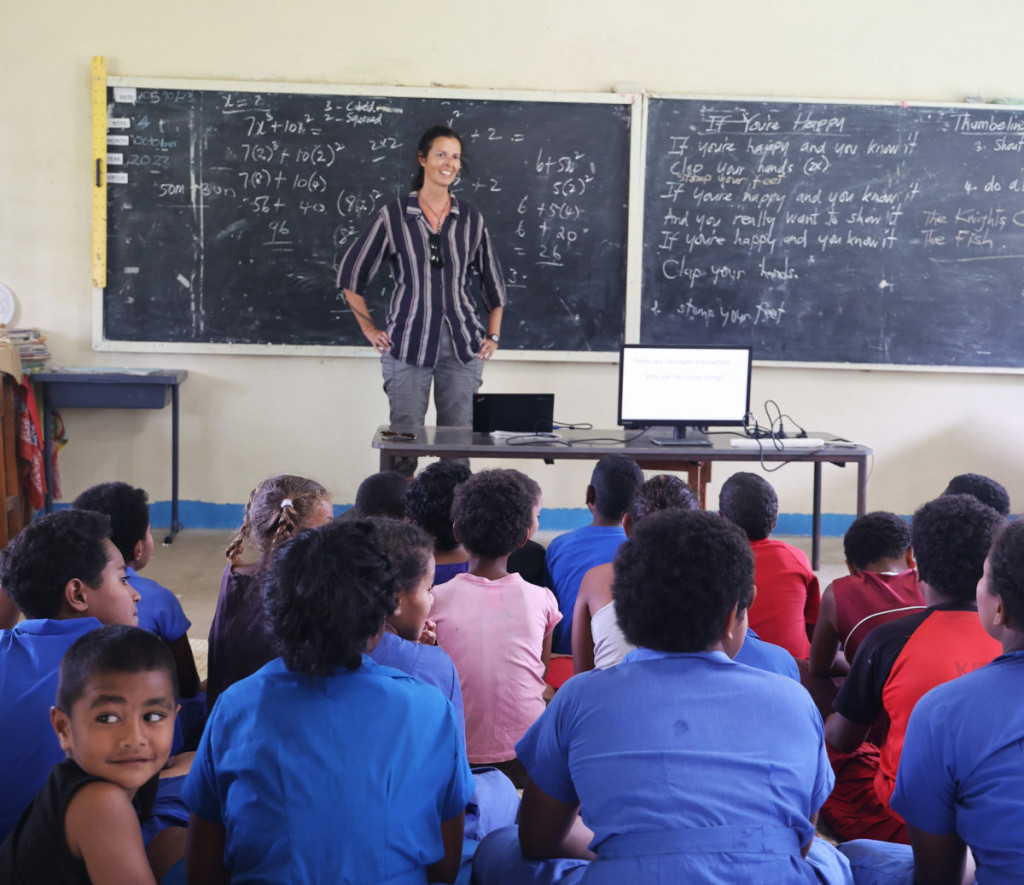 On November 3 the minister blessed the zone: "We were put on this earth to cultivate and guard all that God gave to us…"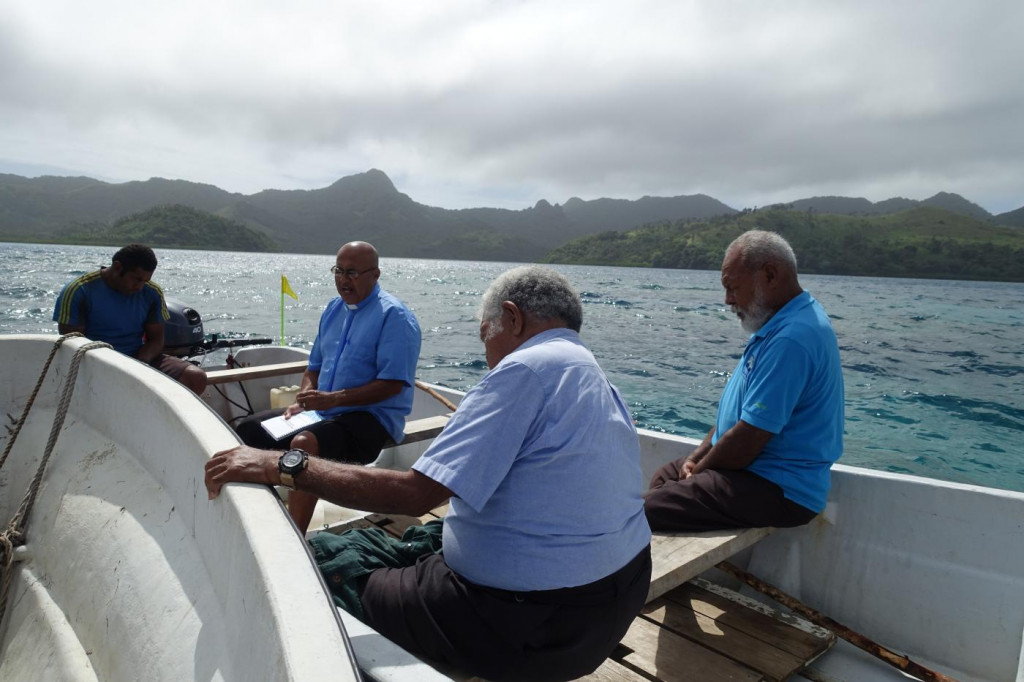 We'll keep supporting the Tabu, so the villages can maintain and patrol it. A big thank you goes out to all our friends and supporters who helped this project with donations!!!